The impact of bacteria on water quality by Natalia Furman DVM MRCVS
Did you know that up to 70% of the chicken's body weight is water? Water plays an important role in digestion, absorption of food, transportation of nutrients in the body and elimination of waste products via urine. Water with high levels of bacteria can cause disease outbreaks and can lead to biofilm formation in the drinking lines, which can cause enteric issues or leg infections as the birds get older. Natalia recently wrote an article for the local paper in York on water quality.
If you would like to read the full article, please get in touch with your local PHS branch.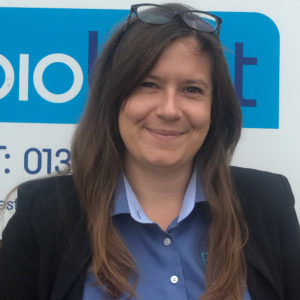 Have you tested the quality of your water recently?
We are one of the few poultry practices in the UK that can perform water testing in our own labs, and therefore we can ensure that samples are tested and results reported quickly by your own poultry vet at a very competitive price. This allows you to put fast remedial action in place and reduce the incidence of bacterial infections such as E. coli, Staphylococcus and Enterococcus. There are a number of water tests available, but your poultry vet will be able to advise you on the most appropriate one for your particular circumstances. We supply the water kits that you need for water testing and can also provide pre-paid envelopes to return the samples to the lab.
If you need a test kit, please call your local PHS branch.
Don't miss out on our last remaining Avikalm stock!
Avikalm is currently on special offer; reduced from £42+VAT to £36+VAT* for 5 litres. Avikalm is a product from our own Agricure supplements range, which is exclusive to PHS. Avikalm has been specially formulated to control stress in birds, such as during handling, transportation, and heat stress. In broilers, Avikalm can be used before thinning to reduce stress and as an aid to control weight loss associated with stress. In layers, Avikalm is particularly effective before moving the birds from the rearing farm to the laying farm, as it limits weight loss associated with stress and flapping. Avikalm also helps to reduce feather pecking and cannibalism. (*whilst stock lasts)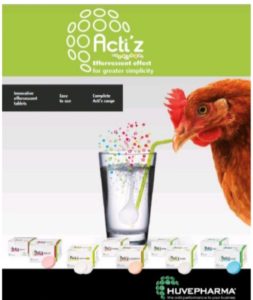 New! Acti'z tablets—Effervescent tablets for poultry
These tablets are a new way of administering electrolytes to keep the birds hydrated. They also provide an energy boost due to the sugars (lactose) contained in the tablets. The presence of magnesium has a calming effect on the birds and helps to maintain the health of the heart. The RRP for these tablets is £10+VAT per tablet. Our current offer is £5.75+VAT per tablet (10 tablets in a box).
Offer valid until 30th May 2021.
If you would like more information on Avikalm, Acti'z or other supplements, please contact your local PHS branch.
Enrichment beyond the Housing Order
Well Bird Pecking Blocks are developed and manufactured in the UK and designed to satisfy the bird's natural desire to forage, explore, scratch and peck. This enrichment block is the perfect hardness to gratify, without interfering with the flock's day to day diet. At the same time, stress of the flock is lowered and problems with feather pecking are reduced thereby enhancing overall bird welfare. Suitable for all layers, broilers, pullets and breeders at 1 block per 1000 birds, these 14kg blocks are very competitively priced per kg and also help to even the beaks.
Contact us for more information or to place an order.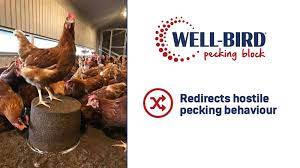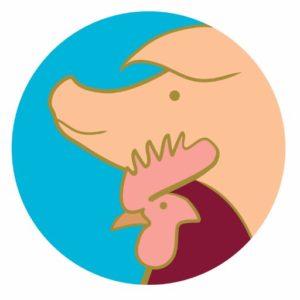 Online Pig & Poultry event this May!
Put the date in your diary now and be part of this valuable, free online industry event on 12 May 2021. The renowned British Pig & Poultry Fair forums will be appearing online for the first time. The technical forums are the highlight of the Fair and provide producers with the chance to hear the latest thinking and expert opinion to help plan ahead for their business. The programme includes the popular sector outlooks and will deliver a line-up of top speakers and leading advice directly to your screens at home.
To find out more and secure your place visit: www.pigandpoultry.org.uk
Welcome to Paul Mendham – our new Veterinary Support Officer.
Paul joined the Sheriff Hutton Practice in February 2021 in order to assist our veterinary team with the delivery of medications, biosecurity products, sampling kits, PPE and other consumables to our clients throughout the Yorkshire & Humber region. Paul was involved in the Foot and Mouth outbreak in 2001 and more recently worked as the Operations Manager for the Great Yorkshire Show (with responsibility for biosecurity and animal welfare).
We are aiming to expand our delivery service to other geographical areas very soon, but in the mean time, if you are interested in biosecurity advice or any of the other products in our range of nutraceuticals, then please email Paul at paul.mendham@poultryhealthservices.com or ring 01347 820366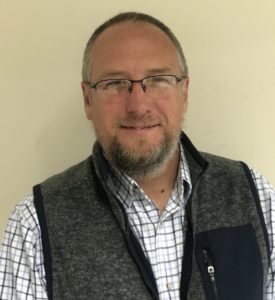 Did you miss our Gamebird Online Meeting?
On Monday 1st March 2021, we held a Gamebird Event Webinar.
If you were unable to join us and would like to listen to the webinar, please get in touch with your local PHS branch to find out how to access the recording.
Social Media
Social media is a great way for us to keep you up to date with what's going on at PHS. We also like to share the occasional funny post, so if you're a scroller then look us up!
You can find us on Facebook, Twitter (@Poultryvets) and LinkedIN.