Wishing all of our clients a Merry Christmas and a Happy New Year
Goodbye 2022 and Hello 2023!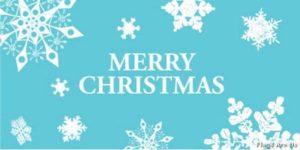 This year has been a year to remember. When we thought that we were on the recovery from the uncertainty of Brexit and the Covid pandemic, we were hit by the increased costs linked to the war in Ukraine, political instability, an economic recession and an unprecedented number of cases of bird flu.
Although one may think that this has been a bad year, we have to put things in perspective as most of these issues are global problems and the UK is in a strong position to recover quicker than many other countries. Whilst the supply chain disruptions have been present through 2022, the prediction is that the end of the year will mark a turning point where we will see some stability in politics which should move our economy forward.
The first trials of the bird flu vaccine have already started in France and producers are more aware than ever of the importance of biosecurity and good practices. The Poultry Industry has come together to face this devastating disease and the financial challenges that we are all experiencing. Open conversations are taking place between the government, the industry and the vets and new ideas are put forward so that we can all plan for next year and keep our poultry industry going. We look at next year with optimism, feeling proud of being part of such an innovative and progressing sector, facing adversity together and looking for new opportunities in the New Year.
We would like to thank you for your support in 2022 and we look forward to a healthy, successful and productive 2023
Sara Perez, Nikky Motley and the PHS Team
REMINDER: Salmonella Sampling over the Christmas & New Year Period
Royal Mail will not deliver samples to our Edinburgh Newbridge lab from Saturday 24th December 2022** to Wednesday 28th December 2022** as these are Bank Holidays.
There will then be normal deliveries through to Saturday 31st December 2022**.
The first Royal Mail delivery to the lab in 2023 will be on Wednesday 4th January 2023**.
Please note, there will be no deliveries on Monday 2nd January 2023** and Tuesday 3rd January 2023** as these are Scottish Bank Holidays.
We would strongly recommend making sure their samples are received by Wednesday 21st of December 2022 to have the results back before Christmas and avoid samples getting stuck and delayed in the post due to the extremely busy period for Royal Mail and couriers.
With this in mind please plan your sampling and posting dates to ensure your samples can be delivered within the 4-day testing limit.
If you think this will not be possible, please contact us in advance so we can try to help.
**Please note due to upcoming strikes with the Royal Mail, dates are not yet confirmed we highly recommend you check                        https://www.royalmail.com/latest-news for the latest up-to-date strike dates.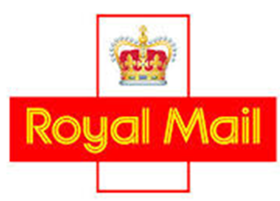 IMPORTANT INFORMATION
Royal Mail to Strike and their last Christmas Posting Dates for 2022
We wanted to make you aware of the planned Royal Mail Strike action. This will impact several dates over the next coming months. Please visit the Royal Mail website at https://www.royalmail.com/latest-news
for the most up-to-date information. Please see below for Royal Mail's last Christmas posting dates for 2022**
Monday 19th December – 2nd Class, 2nd Class Signed for, Royal Mail 48
Wednesday 21st December – 1st Class, 1st Class Signed for, Royal Mail 24
Thursday 22nd December – Royal Mail Tracked 24*
Friday 23rd December – Special Delivery Guaranteed
(*only available to purchase online. **Please note due to upcoming strikes with the Royal Mail, dates are not yet confirmed we highly recommend you check https://www.royalmail.com/latest-news for the latest up-to-date strike dates)
Christmas & New Year Delivery Schedules for Courier Items
Any medications which need to be sent by a courier service will need to be ordered and put on the courier by Monday 19th December at the latest for a Thursday 22nd December delivery. However, we recommend you request any items which need a courier service as far in advance as possible due to recent issues with national courier services due to driver shortages. There will be no courier deliveries available on weekends and Bank Holidays over the festive period.  Please contact your local practice for further advice.
Vaccine orders during the Christmas period
Please ensure that any vaccine orders required for the Christmas & New Year Period are placed by Friday 9th December. This will guarantee delivery before the festive period.
2023 Prices
As the industry continues to suffer from another crippling Avian Influenza year alongside the cost of living crisis PHS continues to negotiate with suppliers to ensure that we keep our prices low. Last year a predicted increase of prices between 3-5% saw this average to around 2% overall. With inflation running at 11.1% at the time of writing we have maintained these prices in the main for all our clients absorbing one of two extraordinary rises that suppliers placed on us. That said as we enter into 2023 indications are from suppliers that rises are to be expected of between 5-7%. This will apply to most vaccines and medications and all clinical/lab work. We have always tried to absorb price rises where possible but having done that in 2022 we are unable to sustain this into 2023.
Please get in touch with your local office with specific prices for next year. These will remain in place for the whole of 2023 unless we receive additional charges from our suppliers that we will have to pass on.
PHS Christmas Jumper Day 8th December
PHS, Newbridge Scientific and AgriCure Farm Supplies will be taking part in World Christmas Day this year.
All donations raised will be going to St Giles Hospice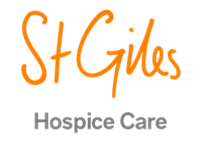 Christmas & New Year Opening Hours
Christmas Eve, Christmas Day, Boxing Day, 27th December: CLOSED on-call vet available
28th Dec: 08:30-17:00
29th Dec: 08:30-17:00
30th Dec: 08:30-17:00
New Year's Eve, New Year's Day, 2nd January: CLOSED on-call vet available
4th Jan: Normal opening hours recommence
Advertise with us for free
Do you have a vacancy? Or want to sell equipment? Are you struggling to recruit? In Spring 2022, we launched the new PHS 'Classifieds' section – an online space for advertising jobs, equipment, services, and more for the poultry and gamebird industry in the UK. Please contact your local PHS branch for more information or to send us your advert. This service is available for free to PHS clients and for a small fee to non-clients.

Social Media
Social media is a great way for us to keep you up to date with what's going on at PHS. We also like to share the occasional funny post, so if you're a scroller then look us up! You can find us on Facebook, Twitter (@Poultryvets), and LinkedIn.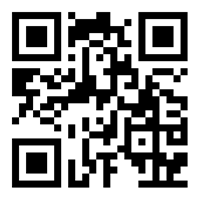 Our new Promo code!