Dealing with heat stress in the coming summer months
Here are a few tips to deal with heat stress over the coming months:
Avoid feeding at the hottest times of the day
Thin broilers at earlier / lighter weights
Check ventilation and reduce humidity (in high humidity, temperatures feel higher!).
Make provision for additional storage (e.g. skips) and don't leave carcasses outside the sheds. It may be difficult to find available skips in times of high demand.
Flocks of older birds can be walked regularly to get them standing and allow the layer of hot air trapped underneath them to break up. You can also keep the lights on until later in the day, to allow more time for the birds to eat and drink when temperatures are cooler.
For young chicks, flush the lines more often to ensure that drinking water stays cool for them.
Consider using electrolytes, Vit C, betaine (e.g. Electrovits, Avikalm, Immunoplus, Energy, Poultry Tonics or Acti'z tablets) to compensate for low feed intake. This is particularly important 24-48 hours before thinning/depletion. Electrolytes will keep your birds hydrated and also provide an energy boost due to the sugars in them. Supplements which contain the presence of magnesium have a calming effect on the birds which helps maintain the health of the heart. For further advice or to discuss your particular circumstances, please contact your local PHS branch.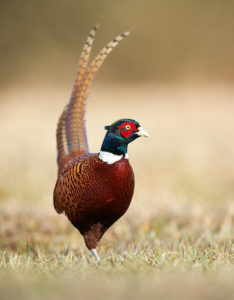 Gamebird Vet Advice with Guns on Pegs
Since November last year PHS vets and trusted partners have been writing monthly articles for the Guns on Pegs Shoot Hub website.
We aim to provide useful, informative and interesting articles for both the game community and businesses. These articles have included legal advice from Matthew Knight of Knights Solicitors on dealing with shoot saboteurs, information on how assurance schemes can help the game meat market grow from Liam Stokes of the BGA, and how water treatment can boost performance by Will Ingham from PHS.
You can read a selection of the latest articles on the ShootHub website at the links below:
Commercial ORT vaccine: VIRSIN330
PHS would like to announce that we have had approval from the VMD and secured exclusivity to supply a commercial ORT vaccine, VIRSIN 330, which is produced by Biovac, in Israel.
VIRSIN 330 is an inactivated vaccine and used to prevent all three ORT serotypes (A, B & C). The only other previously commercially available vaccine, Nobilis OR inac (which only includes serotype A) has not been available for 18 months and there is currently no planned date for its return. Whilst some farms have been able to use autogenous vaccines, others have been left unvaccinated, so this is great news for those wanting to reintroduce an ORT vaccine on their sites.
PHS are the sole distributors of VIRSIN 330 in the UK and it will be available from September 2021. To place an order or for more information, please contact your local PHS branch.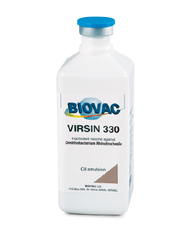 Salmovac 440
There has been a recent recall of batches of 1000 dose vials of Salmovac 440, a Salmonella Enteritidis and Typhimurium vaccine used in commercial layer and breeder pullets in rear, which is produced by Ceva. This was due to the minimum titre levels in the vaccine not being adequate.
We would like to reassure our clients that none of the affected batches were stocked or sold by us, so there is no need to worry about any vaccine purchased from PHS. However, if you have any concerns about what your flock was vaccinated with in rear please contact your rearer or speak to your local PHS branch for support.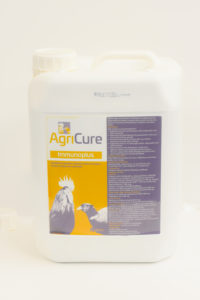 IB vaccination during the summer months
Infectious bronchitis remains a challenge during the summer months especially as the birds can suffer from other stresses, such as heat stress. In order to minimise the risk of infection, we recommend continuing with your IB vaccinations and, if necessary, supporting the immune system with Agricure Immunoplus 24 hours pre- and post-vaccination. The use of electrolytes, such as Agricure Electrovit, for 24-48 hours prior to predicted high temperatures will help to keep the birds hydrated thus reducing stress and immunosuppression associated with heat stress.
OUR NEW WEBSITE HAS LAUNCHED!
Visit our new website at http://www.poultryhealthservices.com to find out who is who, where to find our practices, our opening times, phone numbers, laboratory submission forms and the latest news. You can also browse our online shop, which will be offering more products over the next few months, including detergents, disinfectants and farm consumables. Please email your feedback to sheriffhutton@poultryhealthservices.com as we will be continuously reviewing and updating the content and your views are important to us.
Social Media
Social media is a great way for us to keep you up to date with what's going on at PHS. We also like to share the occasional funny post, so if you're a scroller then look us up! You can find us on Facebook, Twitter (@Poultryvets)and LinkedIN.