PHS Edinburgh has moved!
PHS Edinburgh has outgrown its current facilities at Pentlands Science Park, south of Edinburgh. The Scottish branch has moved to a new site at Newbridge, west of the city, and the poultry laboratory, which will be known as Newbridge Scientific, will relocate over the coming months. The new building has been fitted out to provide better laboratory, post- mortem and office space, and improved staff facilities. The new location is close to major motorways and is easily accessible for clients. The poultry laboratory, currently managed by Biobest Laboratories, will become more closely aligned with the clinical practice when it joins the vets at Newbridge.
PHS and Biobest are both part of VetPartners, a veterinary group with nearly 150 of the UK's leading veterinary businesses, which has provided investment for the development. PHS provides clinical, diagnostic and consultancy services for all aspects of commercial poultry production, including layer and broiler flocks, hatcheries, processing plants and game birds. It also carries out certification for exports of hatching eggs, day old chicks and products of animal origin. The Newbridge practice is led by Scott Dawson and Caterina Guerreiro and serves clients throughout Scotland. The laboratory will move to the new building when UKAS and Lion Code accreditation is granted, with a target opening date in late spring or early summer. It will be operated by a team of experienced microbiologists and support staff. They will provide Salmonella sample processing, serology and parasitology, with plans to expand into molecular and other diagnostic services.
Lead Vet, Scott Dawson, said, "The move is really positive for us. It gives us space for expansion and allows closer alignment of clinical and laboratory services, for the benefit of our clients. It also provides scope to broaden the range of services we offer, which is important for the progressive industries we serve."
Please note clients sending Salmonella samples should continue using the Milton lab address as usual until further notice.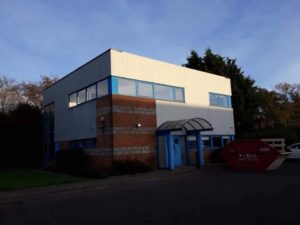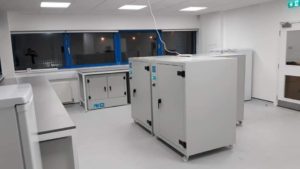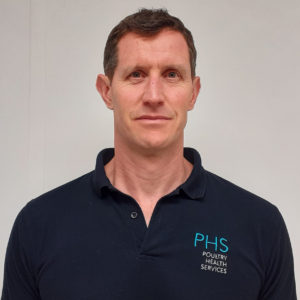 New Red Tractor Standards
Red Tractor are reviewing their standards, which will come into effect in November 2021. The Standards Consultation is now live and seeks your views on the proposals for Version 5. Changes are proposed to the chicken, turkey, and duck standards. Raising animal welfare, protecting workers' rights and enhancing environmental protections are the primary aims of the latest review of Red Tractor standards. One of the suggested changes will be the recording of absence of "flu-like symptoms" in the visitor book, together with confirmation of no vomiting or diarrhoea in the last 24 hours prior to visiting the farm. You can have your say on the review of the Red Tractor Standards here: https://assurance.redtractor.org.uk/red-tractor-review-2021
Don't miss out on our last remaining Avikalm stock!
Avikalm is currently on special offer; reduced from £42+VAT to £36+VAT* for 5 litres. Avikalm is a product from our own Agricure supplements range, which is exclusive to PHS. Avikalm has been specially formulated to control stress in birds, such as during handling, transportation, and heat stress. In broilers, Avikalm can be used before thinning. In layers, Avikalm is particularly effective before moving the birds from the rearing farm to the laying farm, as it limits weight loss associated with stress and flapping. Avikalm also helps to reduce feather pecking and cannibalism. If you would like more information on Avikalm or other supplements in the Agricure range, please contact your local PHS branch. *Avikalm is only available at this price whilst stocks last and will be sold on a first-come, first-served basis.
The Big Farming Survey is Live
On 11th January 2021, RABI launched 'The Big Farming Survey'. This important research aims to identify how increasingly complex challenges within the sector are impacting people's physical and mental wellbeing, as well as the health of farming businesses. It is vital that the voices of farming people are heard. It only takes 15 minutes to complete the questionnaire and everyone who participates will be making an important contribution. The research will build a comprehensive picture of life in agriculture today and enable us to formulate more effective tools and support strategies to enhance farmer wellbeing now and into the future. The survey runs until 31st March 2021 and can be completed online at: ex.ac.uk/BigFarmSurvey. Alternatively, printed copies in English and Welsh can be requested by emailing FarmSurvey@exeter.ac.uk.
Welcome to Megan Wood
Megan graduated as a vet in 2018 from Liverpool University and joined PHS in February 2021. She was brought up in a farming environment and after working in farm practice, Megan has decided to focus her career on poultry medicine and production. Megan enjoys walking her dog and playing the piano in her spare time. Megan has joined as an intern and will be working at the Sheriff Hutton practice in North Yorkshire. Welcome to the team, Megan!
Did you miss our Gamebird Online Meeting?
On Monday 1st March 2021 we held a Gamebird Event Webinar. If you were unable to join us and would like to listen to the webinar, please get in touch with your local PHS branch to find out how to access the recording.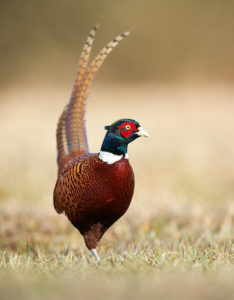 Social Media
Social media is a great way for us to keep you up to date with what's going on at PHS. We also like to share the occasional funny post, so if you're a scroller then look us up! You can find us on Facebook, Twitter (@Poultryvets)and LinkedIN.