IMPORTANT – NEW ADDRESS FOR YOUR SALMONELLA SAMPLES
On Monday 11th October all the accredited testing moved from Biobest Laboratories to our new in-house laboratory: Newbridge Scientific. With immediate effect, please make sure that all your Salmonella samples are sent to the new address: Newbridge Scientific, 1 Melville Park, Newbridge Industrial Estate, Clifton Hall Road, EH28 8PJ. If you require new submission forms or pre-paid labels, please contact our Sheriff Hutton branch on sheriffhutton@poultryhealthservices.com or ring us on 01347 820366. Any samples that go to the old laboratory are still collected by our team and taken to the new laboratory. However, we would appreciate your cooperation in sending the samples to the correct laboratory address from now on as we aim to stop the collections from the old laboratory as soon as possible. Newbridge Scientific has two laboratories – one currently based at Sheriff Hutton near York (also formerly Biobest) and a brand new state-of-the-art laboratory in Newbridge, just outside Edinburgh. The new lab is UKAS, DEFRA and Lion Code accredited and performs a large selection of diagnostic tests at competitive prices.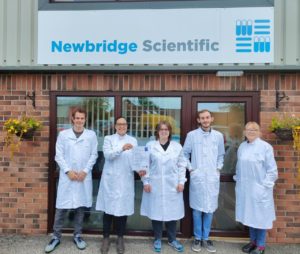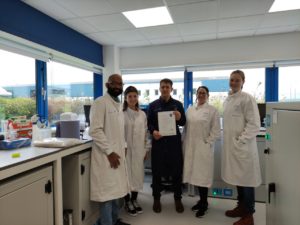 What is WD Activate? By Rafael Mala DVM MRCVS
WD Activate is a source of organic acids to be used in drinking water. It works by passing through the gut of the bird, where its components separate in the upper gastrointestinal tract, lowering the pH of the gut and inside of the bacteria. As a result of this, bacteria need to use their energy to restore the pH balance or their metabolism is disrupted and they are unable to survive. A lower water pH has been shown to reduce populations of bacteria, such as Salmonella, E. coli, and Clostridia in the crop before they reach the lower digestive system. Acidified drinking water also can help mitigate the adverse effects of stress. In this case, WD Activate contains a unique source of methionine that is readily available under heat stress, allowing growth and development, whilst maintaining the feed intake. While the water supply is an important source of poultry nutrition, it can also be a source of bacterial diseases. Water lines can harbour pathogens, especially from biofilm build-up. Lowering the water pH reduces scale and biofilm. Its use is highly regarded in broiler and layer sites as it helps improve absorption and therefore bird wellbeing. Contact your local PHS branch for further information on WD Activate and how to use it to improve gut health and performance on-site, and also for advice on measuring water pH.
Avian Influenza – Migration of birds
With autumn comes the migration of birds, and with migrating birds comes a higher risk of Avian Influenza (AI). Whilst outbreaks seen in the UK and Ireland last winter were linked to AI strains circulating in local bird populations, the mass movement of birds on their migration routes can introduce new strains into an area, with devastating consequences. Signs of AI infection in a flock include, amongst others:
Sudden rise in mortality
Sick/dying birds
Reduced flock activity and noise
Reduced feed intake, or slow feeding
A sudden drop in egg output or bird growth rate
Pale eggs
None of these signs are particular to AI, but any of these should be investigated. If you see large numbers of sick/dying birds, you should contact your vet immediately, without leaving the site.  We are always happy to discuss your biosecurity measures and how to improve these to protect your birds and business.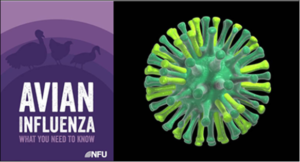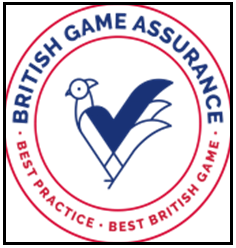 Gamebird courses soon to be available online with PHS
Our Lead Gamebird Vet, Will Ingham, has been working hard on providing a gamebird course which will soon be available online to both PHS clients and non-clients. These courses aim to provide useful information as well as furthering your knowledge of the gamebird sector. Anyone that undertakes training with PHS will be eligible for 20% off the following year's BGA membership fee. PHS clients will be able to access these courses at a reduced fee. Find out more in our December Newsletter.
Welcome to Beth Sales!
Beth graduated from the University of Bristol in 2021 knowing that she wanted to pursue a career within the poultry industry. She has returned home to Cheshire to work in our Northwest practices (Tarvin, Preston and Shrewsbury). In her spare time, Beth enjoys CrossFit, shooting and walking her Labrador, Digby.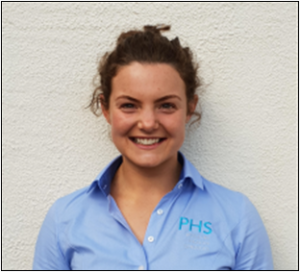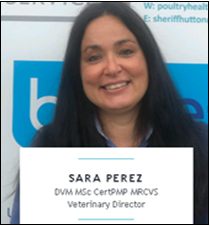 Poultry Veterinary Study Group of the EU
Congratulations to PHS Director, Sara Perez-Palacios, on becoming a member of the Poultry Veterinary Study Group of the EU. This is a group formed of experienced poultry veterinarians who are nominated and elected by colleagues in the industry and acknowledged by the EU Committee to represent the poultry veterinary profession within Europe. Every country in the EU can nominate a maximum of nine representatives and there is a maximum of 100 poultry vets across the whole of the EU who are part of this Study Group. The group meets twice a year in different locations in Europe to share practical experience and discuss the poultry disease status of each country. Well done Sara!
Paying your account
Please amend your records to make sure all payments are credited to our new account  please find the details below.
Bank: Natwest
Account Number: 55244696
Sort Code: 60-60-05
Social Media
Social media is a great way for us to keep you up to date with what's going on at PHS. We also like to share the occasional funny post, so if you're a scroller then look us up! You can find us on Facebook, Twitter (@Poultryvets) and LinkedIN.