URGENT: Salmonella Samples Some samples are still being sent to the old lab address. We have been making daily runs to collect these samples, however, this has now ended and the old pre-paid envelopes will no longer be accepted by the Royal Mail. Any samples sent to the old Milton address will not be collected, logged, or tested. To avoid delays and samples not being processed, please check your submission forms before sending samples to make sure that you have the correct address. Our new address is; Newbridge Scientific, 1 Melville Park, Newbridge Industrial Estate, Clifton Hall Road, EH28 8PJ. 
If you need more submission forms, kits, or require pre-paid labels for the new laboratory, please contact the Sheriff Hutton branch at sheriffhutton@poultryhealthservices.com or ring us on 01347 820366.
IMPORTANT INFORMATION: ROYAL MAIL TO STRIKE We wanted to make you aware of the planned Royal Mail Strike action. This will impact several dates over the next coming months. There will be no postal collections from business addresses on those days, so items will be collected on the next working day. Post Offices will have limited collections and there is no guarantee that items will get collected from the Post Office on these days. Any urgent medications will need to be couriered out. Please plan your sampling and posting dates to ensure your samples can be delivered to the lab within the 4-day testing limit for Salmonella testing. If you think this will not be possible, please contact us in advance so we can try to help. Please visit the Royal Mail website on Royal Mail strike updates | Royal Mail Group Ltd for the most up-to-date information.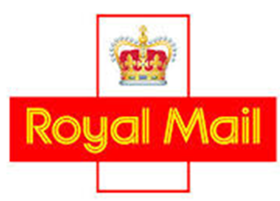 Avian Influenza H5N1 Avian Influenza remains a threat, with the last case of H5N1 reported in Selby (North Yorkshire) at the time of writing this Newsletter. Signs of AI infection in a flock include, amongst others: Sudden rise in mortality, Sick/dying birds, reduced flock activity and noise, reduced feed intake, or slow feeding, sudden drop in egg output or bird growth rate and pale eggs. None of these signs are particular to AI, but any of these should be investigated. If you see large numbers of sick/dying birds, you should contact your vet immediately, without leaving the site. We will only be able to control the disease through early detection and eradication of the infected flocks. Please contact your local PHS branch as we are always happy to discuss your biosecurity measures and how to improve these to protect your birds and business.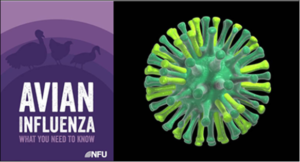 AI Biosecurity signs Here at PHS, we have had two Biosecurity signs printed into hard plastic these are both available for purchase. The first sign – (avian flu/foot dips)- is £10+VAT ** and measures 30 x 20 cm The second sign – (avian flu measures) is £15+VAT ** and measures 30 x 40 cm. To order please contact your local PHS branch to place an order. ** Purchases may incur a delivery charge **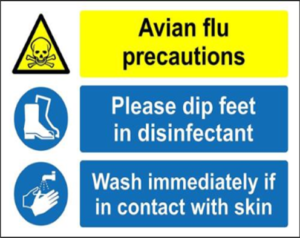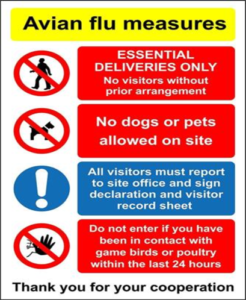 2nd Stage disinfectant Would you like to stop using Formalin in your poultry sheds? If the answer is yes then we at PHS can recommend using Fumagri OPP. This is very popular in the hatcheries and is also really good as a second-stage disinfectant to replace Formalin in the poultry sheds. Most broiler houses require four of the 1000g cans per shed. This is much cheaper than some other thermal fogging products. Also, before the chicks come the Fumagri OPP can be applied once the litter, feeders and drinkers are down. For more information on Fumagri OPP or Fumagri HA or to place and order, please contact Paul Mendham (Veterinary Support Officer) at Paul.Mendham@poultryhealthservices.com. ** Please note purchase may incur a delivery charge if it is below a minimum order**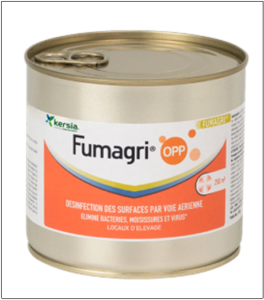 Welcome to Maurice Dean, Business Development Manager at Agricure Farm Supplies
To complement our existing veterinary (PHS vets) and laboratory businesses (Newbridge Scientific laboratories) Vet Partners has launched a biosecurity business (Agricure Farm Supplies). Leading the business, is Maurice Dean, business development manager, who joined us at the beginning of September. Sara Perez, Clinical Director said:  "I have known Maurice for many years in previous roles, which included biosecurity audits. He brings to the business 30 years of experience in the poultry industry and his expertise will help clients to plan their biosecurity around the current disease challenges and water hygiene issues.  His role within the business is to ensure that our clients get the best possible prices for biosecurity products and consumables". Maurice can be contacted at the Sheriff Hutton branch or by email maurice.dean@agricure-products.com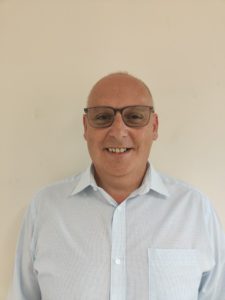 VetPartners Research Award for PHS
PHS vet, Cosmin Chintoan-una is based in the Edinburgh branch has been awarded a research award. "I am delighted to hear that VetPartners will be supporting my research project, in which I will be working on how we test antibiotic susceptibility in poultry infections. There is currently a lack of validated guidelines for rapid testing of antibiotic susceptibility in poultry and my project aims to devise a method that could give reliable results within 24 hours of taking a sample. The aim is to improve antibiotic choice when treating infections and  to reduce overall antibiotic use on poultry farms if the treatment has an improved chance of success. It could also improve bird welfare and reduce the likelihood of resistant bacteria entering the food chain".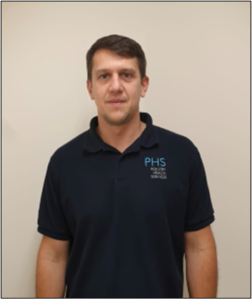 Advertise with us for free
Do you have a vacancy? Or want to sell equipment? Are you struggling to recruit? In Spring 2022, we launched the new PHS 'Classifieds' section – an online space for advertising jobs, equipment, services, and more for the poultry and gamebird industry in the UK. Please contact your local PHS branch for more information or to send us your advert. This service is available for free to PHS clients and for a small fee to non-clients.

Social Media
Social media is a great way for us to keep you up to date with what's going on at PHS. We also like to share the occasional funny post, so if you're a scroller then look us up! You can find us on Facebook, Twitter (@Poultryvets), and LinkedIn.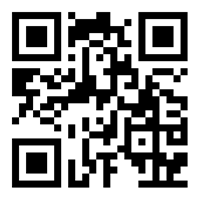 Our new Promo code!