New for 2021! – Broiler Lab Packages
PHS always strive to come up with new ideas for your business. We have developed three broiler lab packages: Premium, Intermediate and Standard. The prices* for the lab packages are based on 6 crops per year. These can be mixed and matched depending on your specific needs and sit alongside the standard services already offered:
Access to our online clinical recording system, Digiflock
24/7 on call access to an experienced Poultry Vet
Reduced prices for online training courses
The Premium Package includes (per house):
12 x Salmonella Bootswabs (2 per crop)
6 x Dipslides (1 per crop)
6 x Water Samples TVC (1 per crop)
12 x Cocci counts (2 per crop)
The Intermediate Package includes (per house):
12 x Salmonella Bootswabs (2 per crop)
6 x Dipslides (1 per crop)
6 x Water Samples TVC (1 per crop)
The Standard Package includes (per house):
12 x Salmonella Bootswabs (2 per crop)
6 x Dipslides (1 per crop)
If you would like more information on how the lab packages can benefit your business and are interested in knowing how much this can save you, then please contact your local branch where we will be only to happy to help.
* NB Unused visits/tests are unable to be rolled over to the next crop. Extra testing will be charged at the normal rate.
Save the Date! Gamebird Online Meeting – Monday 1st March
We will be holding a Gamebird Event Webinar on Monday 1st March 2021. It is FREE to attend and open to all. Please email Hereford@poultryhealthservices.com to book a space. To register, all we need is your name, email address & farm name.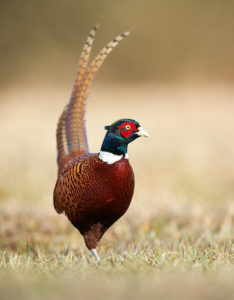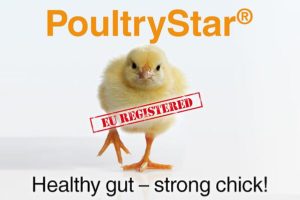 PoultryStar
PoultryStar®, a combination of probiotic (mainly 3 bacteria: Enterococcus, Lactobacillus, Bifidobacterium) and Prebiotic (mainly Fructooligosaccharides (FOS)), can support birds' gut health and uniformity. PoultryStar® is applied to drinking water and can be used across all poultry production systems (broilers, layers and breeders) and under different environments. The application is flexible and recommended during critical and stressful periods of the production cycle.
PoultryStar® can be used in chlorinated water and with hydrogen peroxide sanitisers. It is recommended in the first 3 days of life, and then every 5-6 days during the life of the bird (up to 4 times per broiler crop). The main benefits are: Reduction of opportunistic and pathogenic enteric bacteria, such as C. perfringens, E. coli, Salmonella and Campylobacter; Improves performance; Reduces incidence of wet litter and pasty vents; Reduction of mortality and morbidity. There are no negative side effects and no withdrawal times.
This is what one customer had to say: "We have just started our third crop on PoultryStar® and so far we think we have seen improvements in gut health generally, litter condition, a small improvement in FCR and a reduction in leg issues which has resulted in lower antibiotic use. It is hard to say whether all of the improvements have been down to the PoultryStar® as we have made other changes along the way but there has definitely been a benefit (…)."
For more information, please contact your local PHS vet who will be happy to talk about the benefits of using this product or combinations of nutraceuticals tailored to your specific needs.
Broiler and Layer Accredited Training Courses:
Accredited layer and broiler courses are available online. There are three modules for layer clients and two modules for broiler clients, which are done online, and are valid for 5 years from the date of completion. Each course lasts around 3 hours and there are some (easy) questions at the end. On completion you can print your own certificate, which is Red Tractor and Lion Code approved. You can stop the course at any time and restart it at the point where you left it. You can do all modules, or individual modules, as required.
The cost for the layer accredited courses are:
For non-clients: £30 +VAT/module or £70 +VAT for all three.
For clients: £20 +VAT/module or £50 +VAT for all three.
The cost for the broiler accredited courses are:
For non-clients: £30 +VAT/module or £70 +VAT for both.
For clients: £20.60 +VAT/module or £50 +VAT for both.
You can sign up by logging onto http://farmiq.co.uk/courses/poultry/ or call your local PHS branch so we can process your request and get you up and running!
Stock Solution Stirrer
The SPINSTIR stock solution stirrer is a highly efficient and easy-to-use stirrer for use with all types of product held in a stock solution. The SPINSTIR stock stirrer applies sufficient agitation to keep particles in suspension right through the dosing period. All active ingredients are therefore dosed accurately with no product residue remaining at the end of the dosing period. For more information please contact your local practice.
Welcome to Sophie Baker
Sophie is a 2015 University of Liverpool graduate of Veterinary Science with four years' experience as a small animal vet. She carried out a UFAW funded student research project in 2012 on risk factors of stereotypical behaviours in growing pigs. She is currently studying for a Master's degree in International Animal Welfare, Ethics and Law from the University of Edinburgh. Sophie has joined as an intern and will be working at the Sheriff Hutton practice in North Yorkshire. Welcome to the team, Sophie!