If you're looking for a way to manage the finances of your rearing site whilst getting the best performance from the birds under your care, then our Rearing Packages may be the solution.
As one of the biggest integrated veterinary groups in the UK, we are able to offer competitive prices for vaccines for all types of rearing premises for commercial poultry. We are also able to supply autogenous vaccines and vaccines with a Special Import Certificate (SIC) from other countries. We have a wholesale licence and we are able to distribute vaccines and medicines to other Veterinary Practices and Licensed Premises in the UK within 24 hours.
From vaccines and supplements, clinical veterinary services (e.g. PMs and routine visits), and laboratory and diagnostic testing, we can offer a package to satisfy your current needs. Each package is bespoke and tailored to the requirements of individual clients.
To discuss your needs, please speak to your PHS vet or contact us to see how much you could save.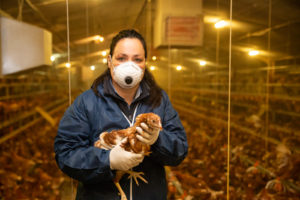 Please note that we are only able to supply vaccines if the birds are under our veterinary care or with a prescription from your current veterinarian.