Services
Consultancy Services in the UK & Abroad
Poultry Health Services has a wide range of experience in the international poultry industry. Our main areas of expertise are in breeding and hatcheries, commercial poultry and gamebirds, but please contact us to find out if we can help you with any other related areas.
We offer a service that helps you to grow your business and specialises in improving the health and welfare of your flock and performance of your business.
We operate worldwide from our practices in the UK and offer a multilingual service.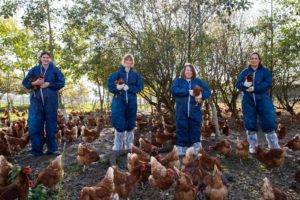 If you're looking for veterinary expertise to grow and improve your business,