Exciting Laboratory News
Newbridge Scientific is the new in-house poultry laboratory for Poultry Health Services. In the next few weeks, you will receive confirmation of the moving of services from Biobest Milton to Newbridge Scientific along with new submission forms and pre-paid labels, where required. Newbridge Scientific has two laboratories – one currently based at Sheriff Hutton near York (also formerly Biobest) and a brand new state-of-the-art laboratory in Newbridge just outside Edinburgh. The new lab will be UKAS accredited and will see many of the existing personnel transferring across from Milton. Please look out for further information in the coming weeks. If you have any questions don't hesitate to get in touch with your local PHS branch.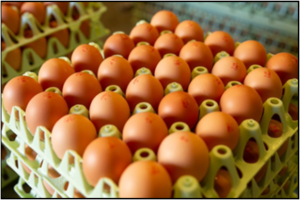 Salmonella Protection in Layers
Due to the current risk of Salmonella within the layer industry and a change in policy by APHA (i.e. removing the ability to carry out further confirmatory testing), some egg packing stations are requesting that all of their supply flocks have an inactivated Salmonella vaccine at transfer in addition to the live Salmonella vaccine programme. Vaccination is only one of the pillars of Salmonella control and we would encourage you to contact your local PHS branch if you would like to have a Salmonella risk assessment on your farm and/or advice on how to reduce the risk of Salmonella infections.
Red mite traps- are they worth it?
Definitely! By regularly monitoring red mite populations, we can discover if the level of mites are increasing in individual traps and then we can target these localised areas with the cheapest techniques first (sprays, diatomaceous earth) before we consider costly treatments like Exzolt. In this way, we can prolong the effect of the Exzolt or we can avoid its use altogether by keeping the mite populations under control. We recommend using 1 kit (10 traps) per house. The cost of the kit, the test and the interpretation are only £22.28+VAT and the results are normally available within 48 hours from receipt of the traps as they are tested in our own labs. You can order the kits by ringing the Sheriff Hutton Practice on 01347 820366 or email sheriffhutton@poultryhealthservices.com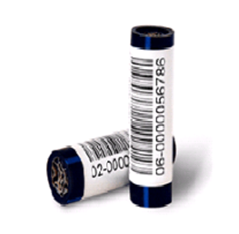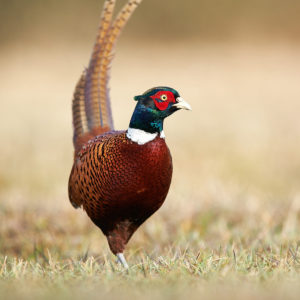 Gamebird Vet advice with Guns on Pegs
Since November last year, PHS vets and trusted partners have been writing monthly articles for the Guns on Pegs Shoot Hub website. We aim to provide useful, informative, and interesting articles for both the game community and businesses. These articles have included legal advice from Matthew Knight of Knights Solicitors on dealing with shoot saboteurs, information on how assurance schemes can help the game meat market grow from Liam Stokes of the BGA, and how water treatment can boost performance by Will Ingham from PHS. You can read a selection of the latest articles on the ShootHub website: https://shoothub.gunsonpegs.com/articles/
Welcome to Heather Elven
Heather started working in the poultry industry as a young teenager. She was able to gain a wide range of husbandry experience ahead of her veterinary studies including work with layers, turkeys, waterfowl, and gamebirds. During her veterinary degree, she spent time out of university gaining industry experience and working her way up to the managerial level on various farms. Heather also spent time in the Caribbean conducting a parasitology research project and travelled to America to complete a poultry externship. She graduated from the University of Nottingham with Honours and has since further completed an American Postgraduate Certificate in Avian Health. Previously she worked in Lincolnshire dealing with layers and broilers. Heather now leads the South East Region for PHS whilst completing her American Masters in Avian Health and Medicine. She has keen interests in commercial poultry management, education, antimicrobial use, and waterfowl. Outside of work, she has a Collie, cat and three donkeys; all of which are balanced with her love of running and cycling.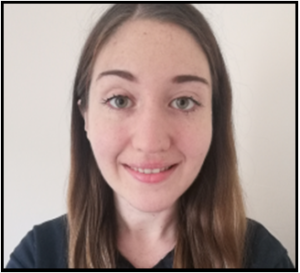 Bank: NATWEST
Account number: 55244696
Sort code: 60-60-05
Important information regarding payments
Our old Westpoint bank account has now closed. We have had the 'new' one for more than a year and the details are on the bottom of the invoice and at the bottom of the newsletter. Please amend your records to make sure all future payments are credited to our new account. Should the old Westpoint bank account be used in error then the payment will be bounced back to you.
New Red Tractor Standards
Revised Red Tractor Standards go live on 1st November 2021. They are easier to understand, less wordy, and use simpler language with clear reasons as to why the standards are important. Find out more in our October Newsletter.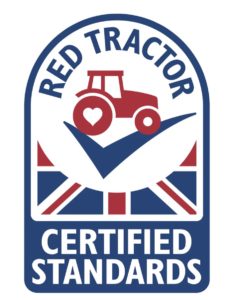 Social Media
Social media is a great way for us to keep you up to date with what's going on at PHS. We also like to share the occasional funny post, so if you're a scroller then look us up! You can find us on Facebook, Twitter (@Poultryvets) and LinkedIN.